Comfortable posture is impossible to maintain without the right kind of chair, or should we say a chair that is designed ergonomically. There are various chair types available in the market, but except for an ergonomic chair, none other will serve your purpose, especially if you work from home.
An ergonomic chair is designed to support the human body so it can maintain the correct posture, comfort level and receives the desired support. It offers numerous health benefits by solving issues such as neck and back sprains and headaches as it provides support to your head and neck, and back.
Now, most office chairs or ergonomic chairs are either hard or soft, so the real question is:
Is Hard Or Soft Chair Ergonomically Better For Desk Job?
Let's compare both of them to see which one is better for your desk job, especially when you work from home.
Ergonomic Enhancements
Today, many people are working from home, which means a lot of sitting and frequently standing. In such conditions, the quality and performance of the chair matter a lot, making ergonomic enhancements a need for home-based jobs.
Hard chairs have comparatively more ergonomic enhancements than soft chairs.
This is because grafting ergonomics into the design of the soft chair is tougher than implanting it into a hard chair. This is the reason we usually see ergonomics implanted into the design of cushion-less chairs.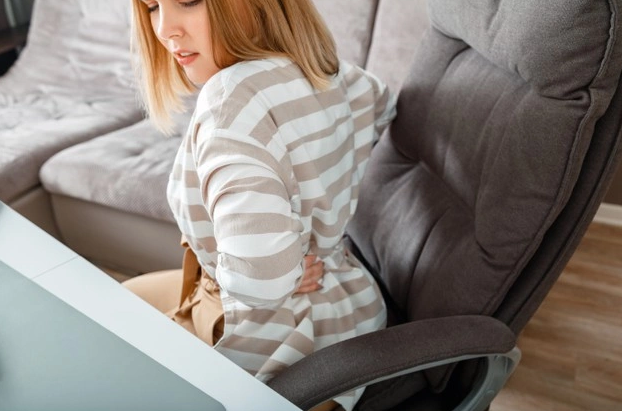 Material Durability
The durability of soft chairs is more than hard ones as they can be made of different materials, such as memory foam, plastic, and other high-grade materials with vigorous pressure points. Such materials are long-lasting as they are not easily torn, creased, or strained. However, when you work from home, taking care of soft chairs is difficult as kids can tear the upholstery off.
Oppositely, material options in the case of the hard chair are quite selective as most hard chairs feature mesh which is only durable when high-quality mesh is used.
Comfort level
You cannot give your best to your desk job, especially when you work from home, without achieving a comfortable sitting posture. Desk work, especially at home, is a kind of job where you have to spend many hours sitting on a chair.
So, coming to our comparison, the comfort level with soft chairs is more than that of hard chairs as they are padded with soft materials.
However, a soft desk chair may not be good for your posture and spine health. When you sit on a soft chair, unintentionally, you are ruining your sitting posture. In the comfort of softness, you forget to keep your spine straight, as the result of which constant slouches may cause spasms in your back.
Spinal spasm is common among those who do desk jobs, and poor posturing is one of the leading causes of spasm in the spine. Poor posture, particularly when sitting on a soft chair, can stress the spinal muscles, which can cause spinal spasms.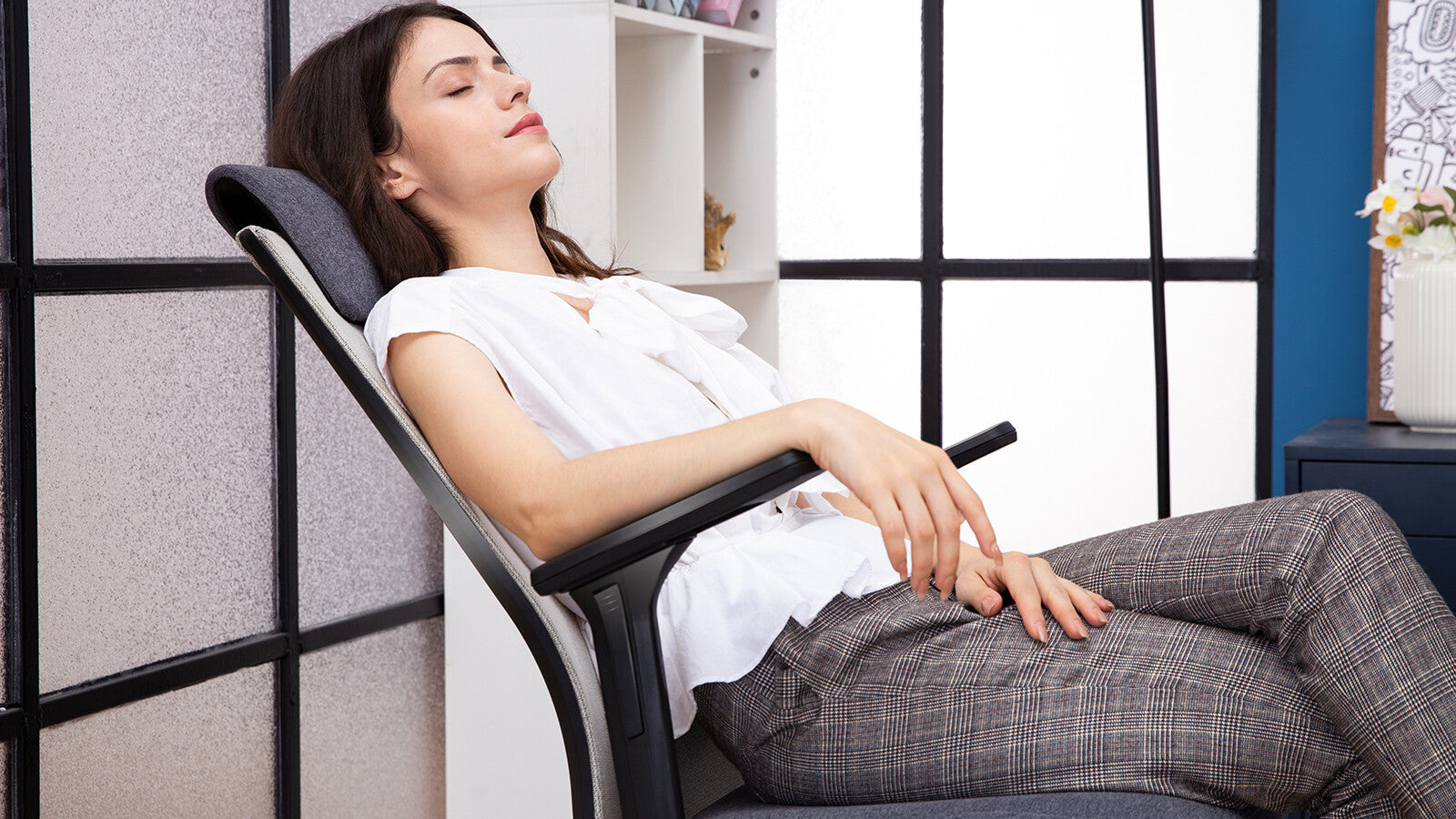 Effects On Posture
A single bad posture can kill your spine badly. On the flip side, you can soothe your spine with the correct posture, which directly affects your work efficiency.
For desk jobs, whether home-based or not, postures matter a lot. You cannot sit and work attentively for a more extended period with an aching back, and for this, you have to maintain the right posture.
However, maintaining the right posture during working is super challenging because when you are deeply indulged in work, you forget whether your posture is right or wrong.
This is the point where you compromise the health of your spine. An unhealthy or aching spine means no work for several days, as the first thing you need to sacrifice when your back hurts is sitting for longer hours.
And of course, when you work from home, you cannot afford this at all. So, when it comes to maintaining the right posture, a hard desk chair is the best option for you.
Movability
When you work from home, you often need to move your chair from one place to another. In this case, the most suitable chair for you is a hard chair. It has less bulk, which is why it is easily moveable.
You can drag it easily without help from anybody else or getting physically exhausted. Not to forget, in the case of home-based jobs, you need to sit and stand frequently in order to perform your day-to-day household chores. Hard chairs are very supportive of this kind of work lifestyle.
Stress Relieve
Your body is more stressed out when you are sitting compared to standing or lying. It is so because the pressure is more on your spine when you are sitting.
This means you need a chair that can reprieve the stress level. Unlike hard chairs, the soft chair does not let your body relax easily while sitting. This is because your body muscles are busy making an effort to support your body.
Resultantly, your neck and shoulders develop stiffness and get strained out when you sit on a soft chair for long hours.
If maintaining the right posture on a soft chair is hard for you, you should consider a hard ergonomic chair. In the beginning, you may find a hard chair uncomfortable, but it will help improve your sitting posture, encourage your spinal health and enhance your work efficiency. 
Final Decision: Which Chair To Take?
Both hard and soft chairs have their pros and cons. Therefore, the real question is how to choose ergonomic chair?
Undoubtedly, the selection of the chair, whether hard or soft, has a drastic effect on the health of your spine.  Therefore, only your comfort level can determine how to choose ergonomic chair suitably.
So,
Do you want to give your best to your desk job, especially when you work from home?
If yes, you must spend some chunk of your income to buy an ergonomic chair.
Getting an ergonomic chair will help improve your comfort level and work performance significantly.