Whether you work in your office or work from home, you need to have a comfortable working environment. In other words, if your job requires you to sit at a desk for a long duration of time, you must invest in an ergonomic chair.
But what makes these chairs a must-have in every office or work environment, and why is investing in them the best decision you will ever make. Let us find out the benefits of ergonomic chairs detail:
The Correct Posture:
One reason why ergonomic chairs are a top favorite is that they help cure back pain and that too quite quickly. The magic lies in the fact these chairs allow you to fix your body's posture while removing any strain from your back. This, in turn, has several positive effects on a person's health, such as:
The joints remain in a neutral place.
Removes pain from the neck, shoulders, and lower back.
The spine gets support.
You have space to place your arms.
Ergonomic Furniture Boosts Productivity:
What happens when your body feels mentally and physically relaxed?
You automatically feel more assertive, alert and are bursting with energy to do your best at work. This is another excellent advantage of owning an ergonomic chair, as it gives your productivity a much-needed boost. Whether you are an established business, an emerging startup, or a work from home entrepreneur, you must always set aside a budget to invest in ergonomic chairs.
It is no surprise that the right office chair has a direct positive effect on the employees and their work performance. Various studies have been conducted that prove that having an ergonomic chair enhances the employee's mood and productivity levels.
Easily Adjustable For All:
Every office needs to invest in furniture that caters to the needs of every employee regardless of their body shape and size. Since every employee has their own distinct body type and shape, investing in furniture that can be adjusted following everyone's preference is a dream come true.
Look at it this way, by having ergonomic chairs; every employee can choose their specific required height, back recline, and arm sets according to their preference. All of this will contribute to the overall performance of the company.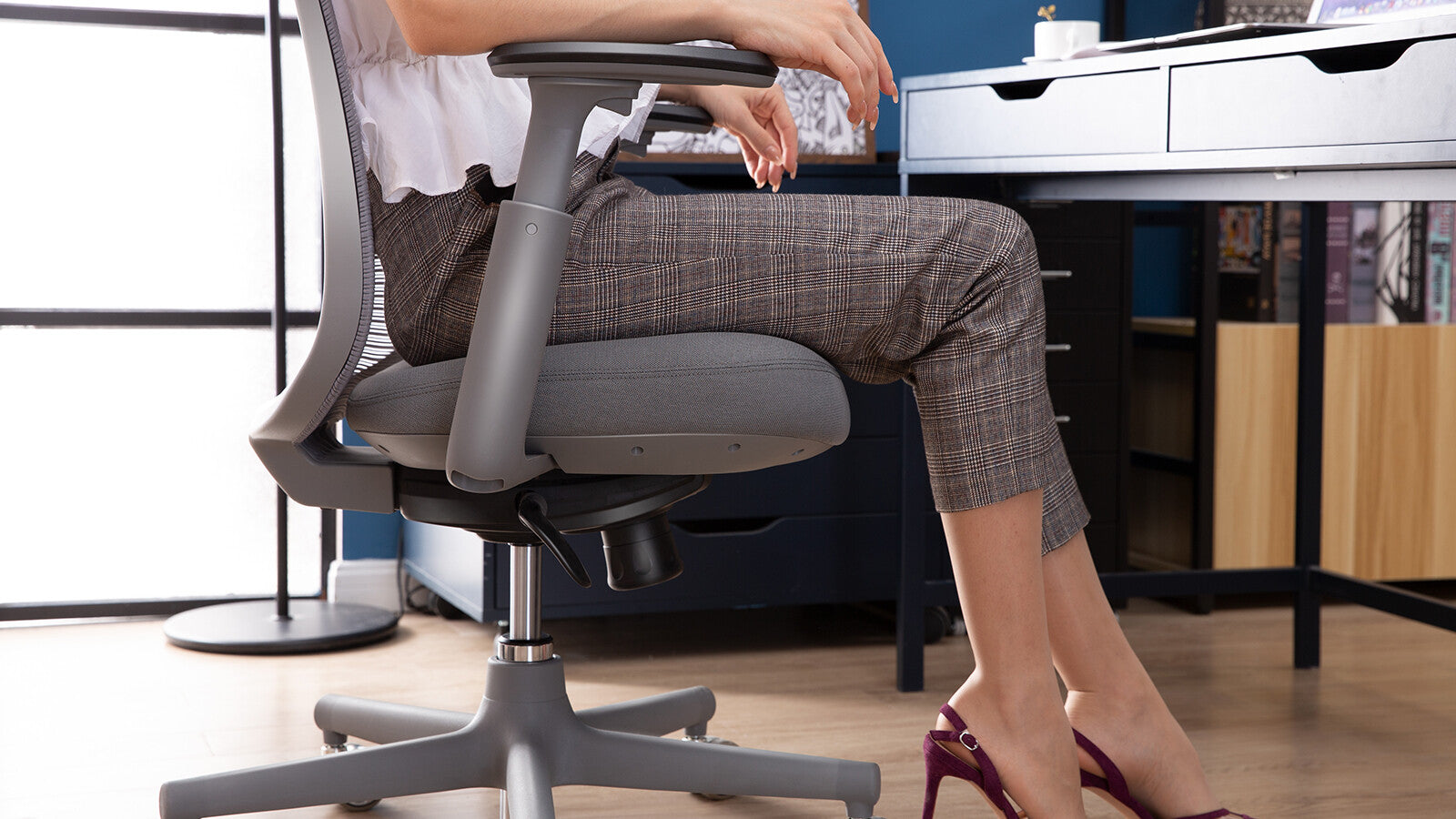 Ergonomic Chairs Alleviate Pain:
Ergonomic chairs are also highly popular because they help alleviate any pain you feel by sitting on a chair for long periods. Some of the common areas where you feel the most strain and pain are the back, neck, and shoulders. This happens because the general design of traditional chairs does not offer proper support and isn't ideal for sitting for prolonged durations.
By investing in an ergonomic chair, you will give your body the ideal support it needs when working from home. Its unique design offers increased relaxation while reducing body pain by ensuring all the muscles and joints are well supported.
Relieves Pressure from the Hips:
Do you ever feel a massive pressure or strain in your hips whenever you get up after a long day of sitting down? If you want to avoid feeling this way, it's high time you buy an ergonomic chair. Its unique design will offer the perfect support to your hips, alleviating any excess pressure from this area, offering the ideal depth and support to your hips.
Improve Blood Circulation:
We all are aware of the disastrous effects that sitting in one place for longer durations can have on a person's body. Various studies have proven how sitting in one place can increase the risk of heart disease, back pain, depression, and poor blood circulation.
To overcome this problem, the best decision would be to buy an ergonomic chair. When you adjust its seat at an angle of 90 degrees, you will automatically improve the blood circulation in your legs. This improved blood circulation in your lower body will prevent your legs from feeling numb or swelling up.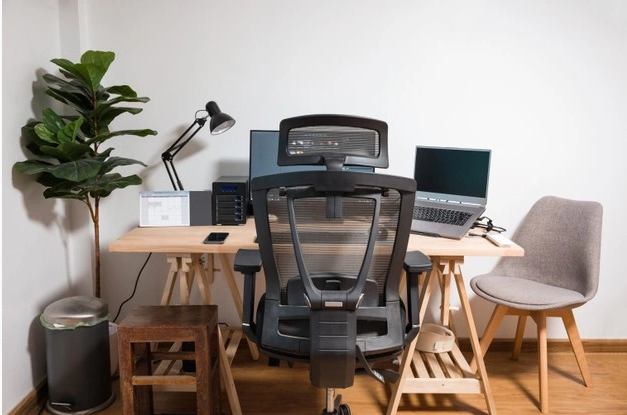 Say Hello to Comfort:
Nothing can ever beat the comfort one gets in their bed; however that is one place you can't always work, right?
If you are looking for similar comfort, opt for ergonomic chairs. They effectively accommodate and adjust all angles of your body while improving your posture and removing any stress from your joints. This unmatchable level of comfort boosts your mental health and productivity. 
Increases Focus:
Imagine having a super tough day at work; the last thing you would want is to suffer from any discomfort or pain from sitting in your office chair for too long. The more uncomfortable you feel, the less you will be able to focus on your task at hand.
Studies have found that employees who use ergonomic chairs display a higher level of enthusiasm, focus, timeliness, and attention when getting on with their daily assigned tasks. Whether you are an employer or a work from home individual, if you strive to increase your productivity, buying ergonomic chairs will prove the best decision you ever make.
Ergonomic Chairs are Durable:
What is the point of buying furniture that isn't sturdy or keeps breaking? Why not invest in something that promises to last you a long time.
Ergonomic chairs are specifically designed to last you many years, proving to be cost-effective in the long run. Moreover, they are designed while keeping everyone's safety in mind; they are lab tested and boast a certified guarantee that they will serve the users in an optimum way.
Aesthetically Pleasing:
Other than offering maximum support and comfort, ergonomic chairs are aesthetically pleasing too. Several designs and models are available in the market that will blend in with any interior and color scheme.
Wrapping Up:
Whether you are looking to set up your new office or are planning to buy furniture for your work from home setup, ergonomic chairs will prove to be the best decision in the long run. Even though they might cost more than regular chairs, the benefits of ergonomic chairs will outweigh their high price.